The CorB & LLT Mixtape Listening Party
"Let's Jam Together"
I swapped some music with Sage of Let's Learn Together. We both picked 5 songs and wrote about what we thought and how they made us feel. Please feel free to listen along with us! Click a song on the album to jump to it, each features a spotify link to listen here and a youtube link.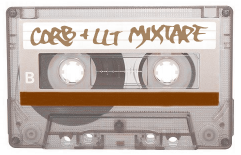 ---
Billy Joel - The Longest Time
LLT: I am a big fan of artists like Glad and The Free Design, so I am a lover of joyous lyrics conveyed through lush vocal harmonies. This one delivers. Even though it is done in the classic style of a 50's doo-wop group, Billy Joel is the only one singing here, separate tracks of his voice and finger snaps being layered on top of one another through the magic of...technology.
The way that the song title appears as a refrain at the end of each verse is a clever touch, and I can't help but smile every time it reaches its crescendo. Existing in perfect complement to the song is the music video, which plays out like a short movie. Within it, Billy encounters his friends at a high school reunion and they sing their way throughout the campus before transforming into their younger selves. It gives me the impression that the love interest mentioned throughout the lyrics is actually a personification of Billy's passion for music. His muse hasn't appeared "for the longest time", but as soon as inspiration hits, he feels young again. So awesome!
An amusing video entitled "Bathroom Serenade" has been floating around the Internet for awhile now. It appropriately captures this energy in both form and content. While I haven't shared an impromptu musical moment of this caliber with anyone, it is certainly fun to watch!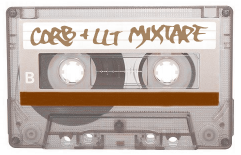 ---
Oh, Sleeper - Children Of Fire
CorB: I'm pretty sure this is Christian Metal. Very apparent but, I've never heard of one like this; Sounding this heavy. A cool fight song about standing for what you believe in. My favorite part here is probably around 2:10 until the end. This genuinely makes me want to listen to the rest of their music.
The lyrics; The word choice at some parts is very elaborate yet fitting perfectly with what he's singing about and I really like that. Because of this, it reminded me of passages from the bible. With most of what I listened to as a kid being heavier songs, if I found out about them then.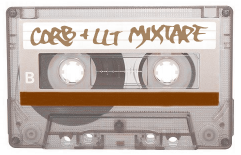 ---
The Offspring - Come Out And Play
LLT: As iconic as this song is, I have never noticed how it reads like a P.S.A. against gun violence. I guess I should have expected it. Many punk bands are very socially aware and The Offspring are no exception. Nearly every aspect of this seems to beguile its more serious meaning: the bouncy rhythm, the catchy baseline and guitar riffs, the voice of their friend Jason McLean on the chorus, and the almost humorous use of the Harmonic Minor Scale. Although lyrics like "If one guy's colors and the other's don't mix, they're gonna bash it up, bash it up, bash it up, bash it up!", make it pretty clear.
In short, the song deals with gangs. I am unsure if the title was intended to be an allusion to the equally iconic scene within the 1979 film The Warriors, or simply a reference to the age group that seems to make up a good chunk of said gangs. Either way, it is not hard to imagine how rough east L.A. must have been at the time. I don't live in California and the gang violence within the area in which I grew up had died down significantly by the time I was born, but it was enough of a problem around the mid-80's for several of my mother's friends to have been killed in drive-by shootings. Even now, that area is a bit sketchy. I probably wouldn't walk through it alone or at night...
Anyway, great tune!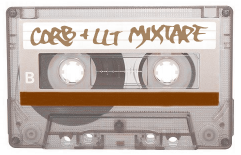 ---
Yes - A Venture
CorB: Yes really has that ideal classic rock sound in my opinion. The way they sing seems to always be this consistant in how it sounds. "Alone is no venture; just a hideaway". I think this song is about avoiding things. The peaceful man travelling alone knows he's hiding from others.
That part stood out to me at first but there's three or four people in this songs story. I think one of them is a father to the rest of them but, I can't tell when it's focusing on who besides the father telling them not to hide and the peaceful man. The Better Man realizes the same things as the peaceful man but not why he's doing it.
Their songs always make me think of their most popular songs, Roundabout and Owner of a Lonely Heart; Just because of the vocals. You can tell you're listening to a Yes song, I think that's an important and distinct thing for a band to have; Song Recognition or a specific sound.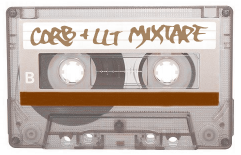 ---
Faith No More - Epic
LLT: Like the smells of cooking or an old photograph, it is amazing how music sometimes has the ability to transport us through time. If this song doesn't smack you instantly back into the 90's, I'm not sure anything else will. It is just that powerful. Haha!
Personally, it reminds me of my cousin. I have always been surrounded by people with diverse musical tastes and vividly remember him listening to this back in the day. He once told me that I was his best audience because I always laughed at his cheesy jokes. Perhaps that is true because I cannot stop cracking up at the music video for this track. Why is Mike Patton wearing American flag themed boxing gloves? What is the elusive "it" that he keeps singing about? Why is there a hand with an eyeball in its palm splashing paint at him as he sits on a couch? There are just so many unanswered questions here, but I love it.
Sonically speaking, it is also a delight. The solo lives up to the name of the song, giving a sense of "epicness" without becoming flamboyant. The way in which the driving guitars turn into a pensive, almost melancholic, piano melody at the end is very creative too.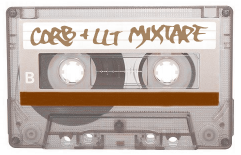 ---
Luxury Waves - Colours
CorB: Atmospheric; The intro makes this seem familiar to me, though I know I've never heard this before. Reminds me of "HOME". I have heard similar things to this. They are trying to capture this feeling. Like a nostalgiac feeling for something I never even knew. Echos, songs like this always sound like it's through a hazy memory and it really helps with capturing that idea that you are familiar with it.
Painting-like album covers really add to that too. As does the introduction before the song, where it makes a diamond form line at a time. Sub-genre of vaporwave I think possibly just synthwave. Though clearly pulling from the same time.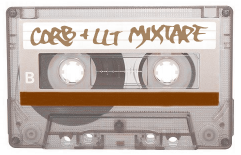 ---
Genesis - Land of Confusion
LLT: People sometimes argue over whether Genesis was a "better" band with Peter Gabriel or Phil Collins as the lead singer. Despite some minimal vocal similarities, I don't think that they can be compared. They are both so unique! And while Genesis as a whole seemed to become more Pop and less Prog over time, they have stayed consistently good throughout. For example, both Nursery Cryme and Trick of the Tail are masterpiece albums in my opinion.
The pulsating drum machine and generous use of synth on this track give off strong 80's vibes. Likewise, the music video features the Cold War induced nightmares of a grotesque looking Ronald Reagan puppet. While we could read into different aspects of it, such as the beautiful message of loving one another more in order to bring peace into the world, I cannot help but notice how much the puppet of Phil Collins looks like a Chucky doll. Hahaha!...I'm sorry, I shouldn't have mentioned it.
All around, it seems to have hit the mark, as it feels like a surreal juxtaposition of hilarity and tragedy to me.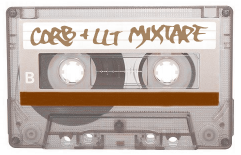 ---
Aphex Twin - Nannou
CorB: Music Box in this song; It doesn't feel too childish, more so a magical aspect of childhood. Makes me think of exploration, curiosity and because of the video, being by myself as a kid. We used to keep art stuff and game systems stored in our basement so I'd just use them down there so I didn't have to go back downstairs.
Love the warm hue of everything in the video. Never had reels with anything on them, but we had a few decorative ones. Also reminds me of when I started to do steampunk events and things like that. Listened to this one on loop; It would be so cool to have a music box that actually has this song so I can just keep turning that key :P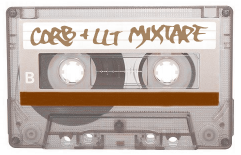 ---
A Perfect Circle - Judith
LLT: Maynard James Keenan has a very interesting dynamic range. He can go from the softest, most gentlest vocal melody to screaming his head off at the drop of a hat. In both cases, he sounds good! I have always been struck by how he manages to use his voice as if it is another instrument in the band, tastefully complementing what is going on in their rhythm or playing off of it in interesting harmonic ways. For example, how the guitars swell until he belts out "Yooooooooouuuuuuuuuuuuuu" is superb.
There isn't much to the music video though and the lyrics are pretty blunt. While many are probably familiar with it already, they address his mother Judith Marie Keenan's Christian beliefs after an unfortunate health complication. I can understand how they might be offensive to some. However, a larger narrative appears when they are taken in the context of several other songs by the band Tool, another group in which Maynard sings. The mocking disdain expressed in "Judith" seems to turn into mourning and an admiration of the strength that her faith had given her in "Wings For Marie Part 1 & Part 2"...Honestly, these latter tracks always bring tears to my eyes. They are quite beautiful.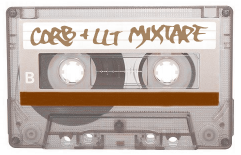 ---
Moonchild - Money
CorB: These kind of songs have that loungey feel to them; I like to swap between heavy music and stuff like this. Believe in yourself message, thought it was about believing in a partner. I believe in you why don't you believe in me, is what I took the first listen.
Other people already believe in you, time to do the same yourself. A message I need many times in my life to really believe it.
---